SEM Lab, Inc. uses SEM/EDS analysis to characterize ENIG finish quality on PWBs, as discussed here and here. Examples of gold thickness values obtained in this laboratory (N = 14) are illustrated in the histogram shown below. IPC-4552 suggests that the range of acceptable thickness is 0.0508 – 0.2032 microns, so 6 of the measurements exceeded the expected thickness. This may be the case because some suppliers provided thin electro-plated gold in place of immersion-gold when the finish was specified as ENIG.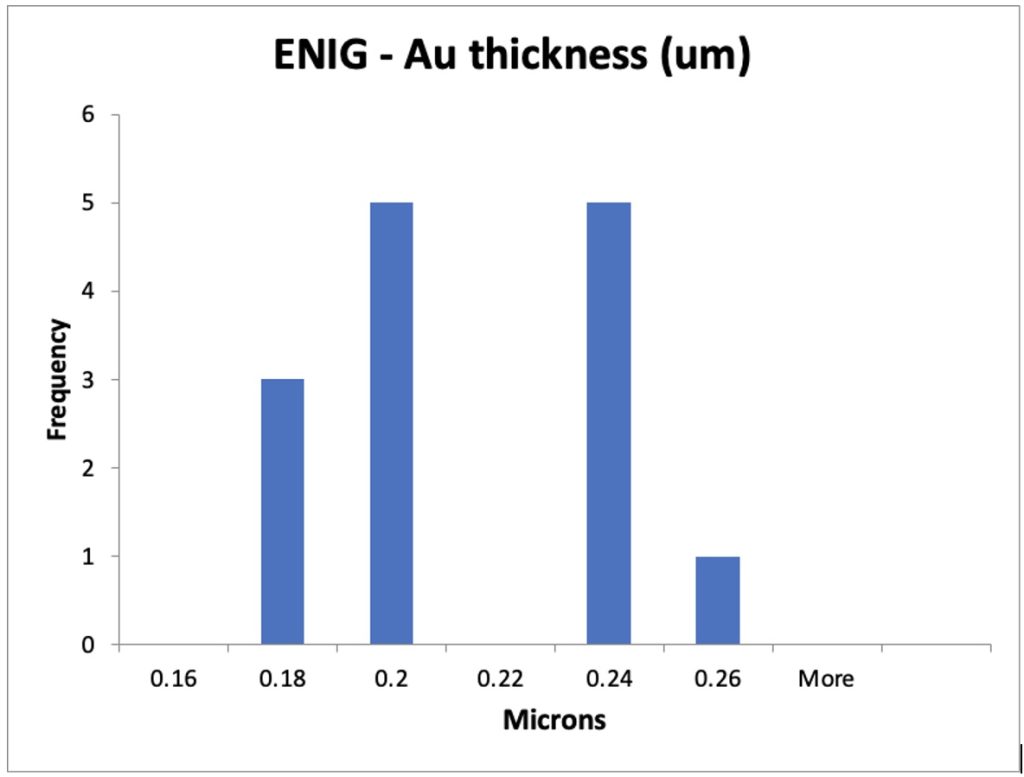 The phosphorus concentration in the electroless-nickel is expected to be 7 – 9 wt%, which corresponds with "medium phosphorus" electroless-nickel. We detected one value below 7 wt% P, which can lead to corrosion of the electroless-nickel deposit during the immersion-gold plating process. Values above 9 wt% P can lead to solderability issues during the assembly process.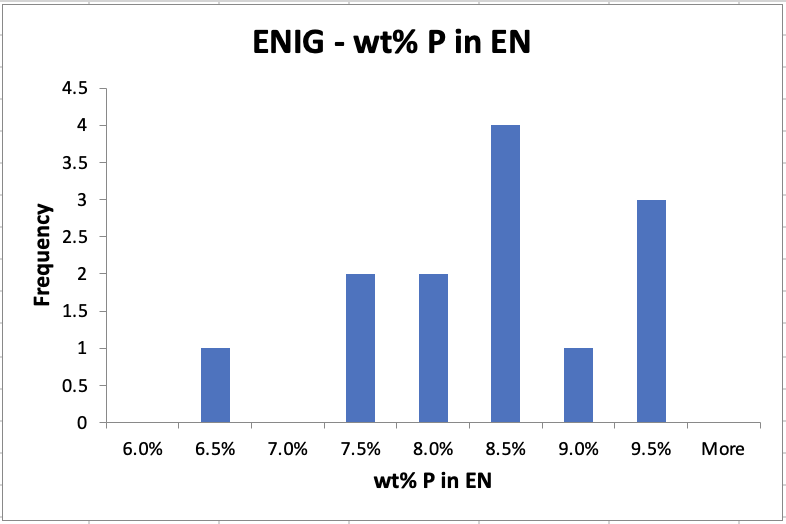 Routine measurements of gold thickness and phosphorus concentration in electroless-nickel on incoming board lots is an important way to avoid costly processing problems at assembly and reliability issues in the field. SEM Lab, Inc. has developed a cost effective approach to evaluating ENIG quality on PWBs.