Chip resistors can corrode and increase in resistance or go open circuit due to sulfur in atmospheric pollution.
Here is another example …

The conformal coating was removed to exposed the top of the resistor.

SEM/EDS analysis of an apparent corrosion bloom suggest that it is silver sulfide.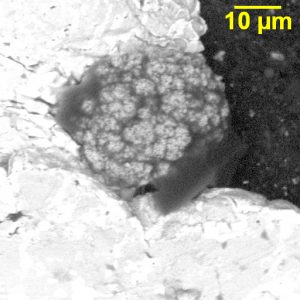 This is a higher magnification image showing the structure of the bloom.