SEM Lab, Inc. Document Collection
Papers
This page is a collection of documents and presentations that we have created based on failure mechanisms we have seen in the last 25 years. Please feel free to download the pdf files. Comments are appreciated (info@semlab.com).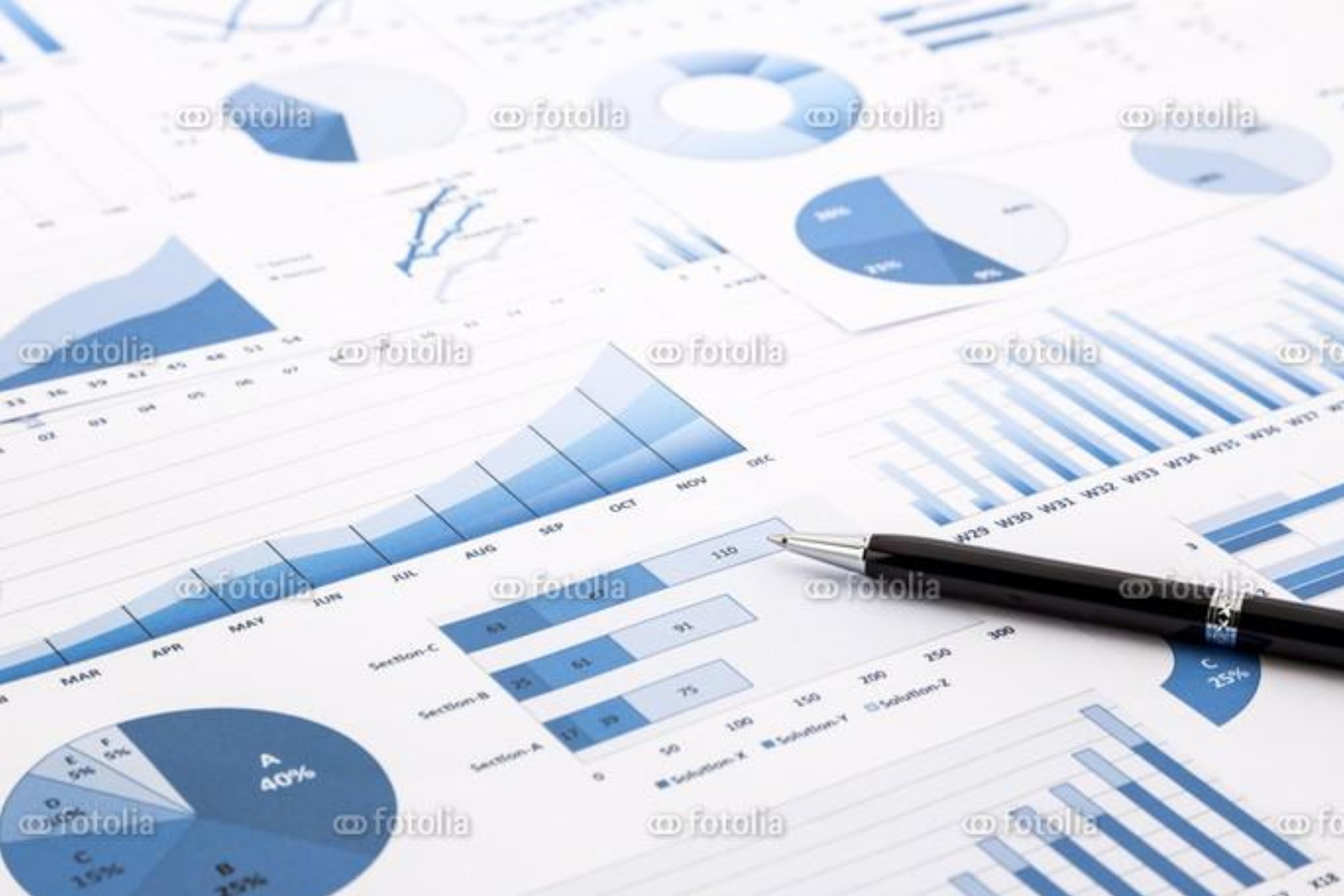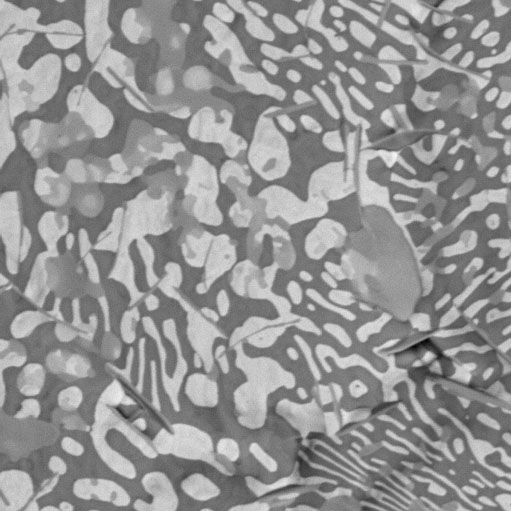 Intermetallics in Solder Joints
MICROSCTRUCTURAL EVALUATIONS
The intermetallic compounds that have been most important in our work performing microstructural evaluations on solder joints are described in this paper.
Failure Analysis of LEDs
LIGHT EMITTING DIODES (LEDs)
Paper describing various failure modes seen in Light Emitting Diodes (LEDs).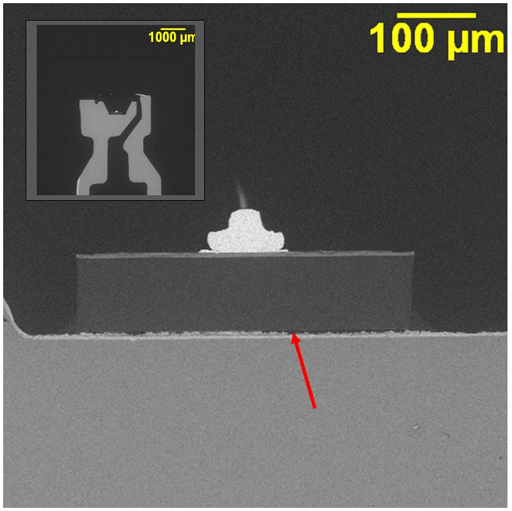 Failure Analysis of BGAs
BALL GRID ARRAYS (BGAs)
This document describes several BGA failure modes and analysis approaches that can be performed with a limited number of analytical tools (e.g. DMM, microsectioning, and SEM/EDS).
Gold Embrittlement of Solder Joints
INTERMETALLICS
A detailed account of how material and process parameters can lead to gold embrittlement of solder joints in electronic assemblies.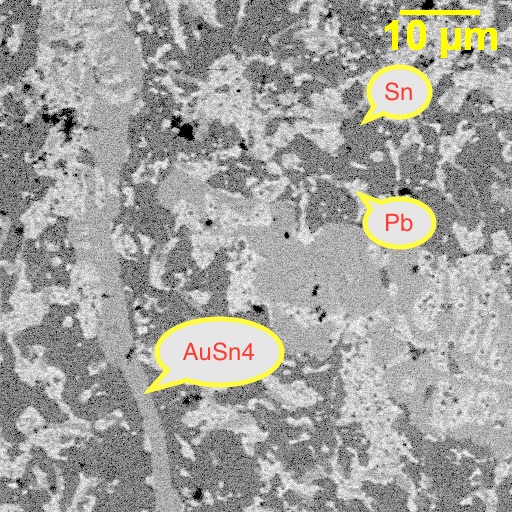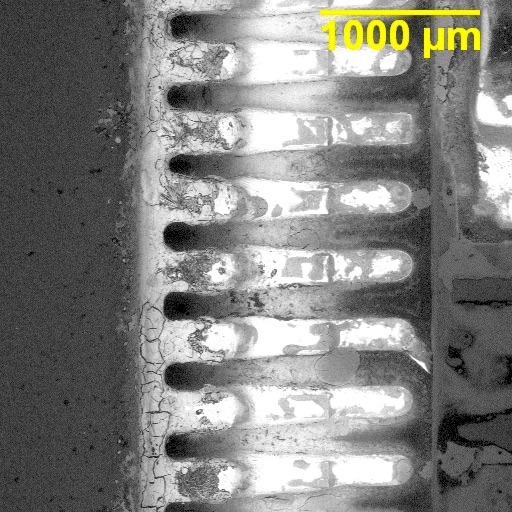 Failure Analysis of PCBAs
PRINTED CIRCUIT BOARD ASSEMBLIES (PCBAs)
Failure mechanisms seen in PCBAs and how to avoid them.
Diffusion Barrier Plating in Electronics
MICROSTRUCTURAL EVALUATIONS
This paper is a series of examples illustrating the use of diffusion barriers in electronics manufacturing.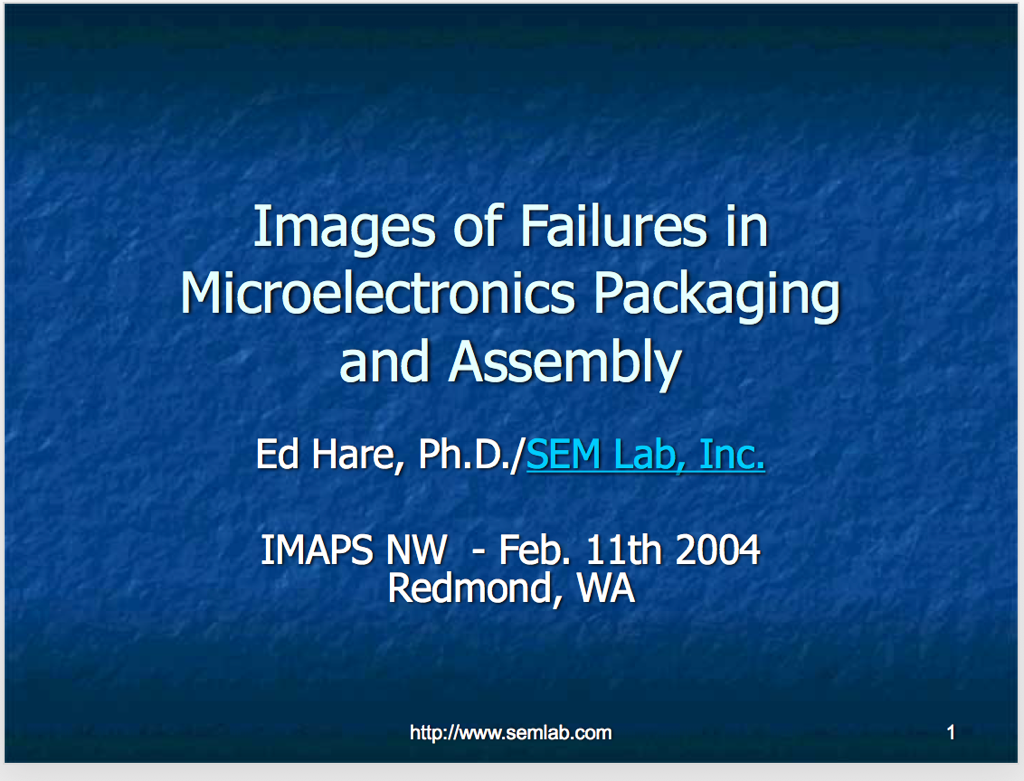 Images of Failures in Microelectronic Packaging
IMAPS PRESENTATION
A collection of images showing failures seen at SEM Lab, Inc.
Fourier Transform Infrared Analysis
FTIR
A more in-depth look at FTIR analysis.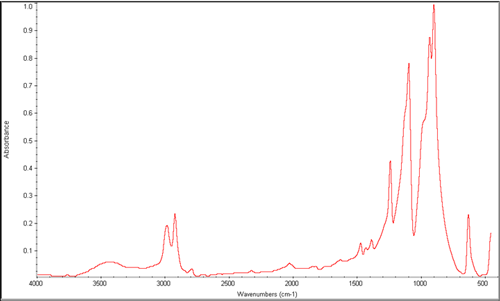 Failure Analysis of Aluminum Electrolytic Capacitors
AEC
A guide to failure mechanisms and failure analysis techniques in aluminum electrolytic capacitors made available on Google Books.
Solder Joint Analysis
ANALYSIS OF SOLDER JOINTS
SEM Lab, Inc. has extensive expertise in evaluation and failure analysis of solder joints. This presentation highlights some of these capabilities.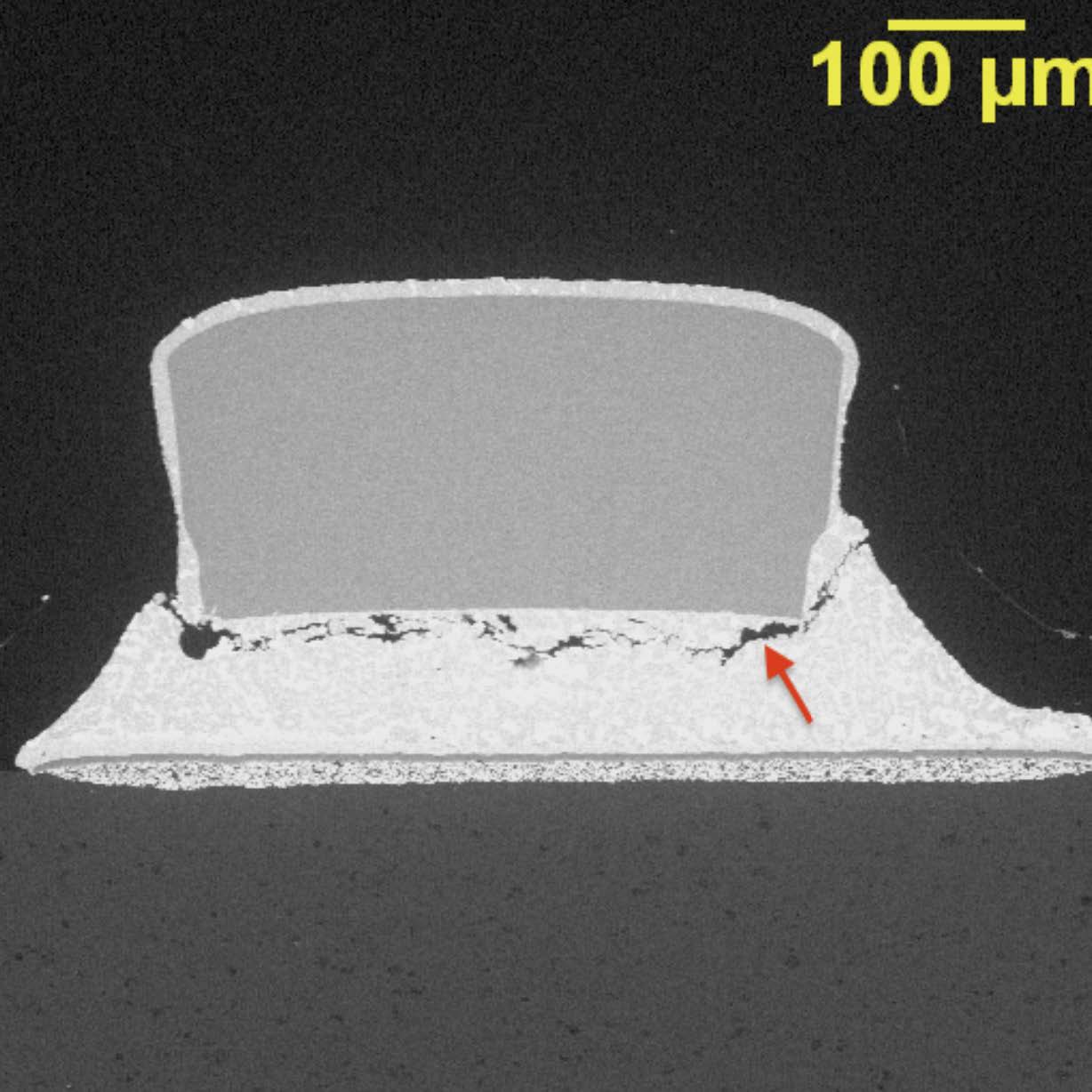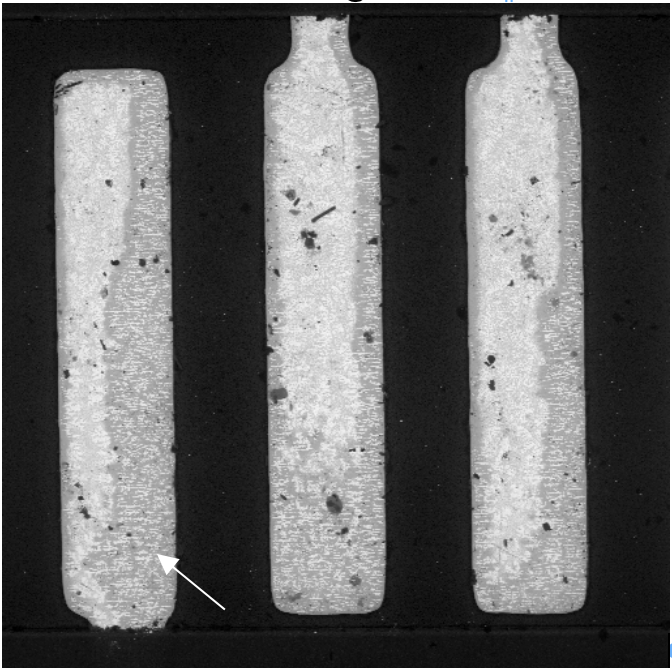 HASL Finish on PWBs
USING SEM/EDS TO EVALUATE HASL COATINGS
This presentation discusses how poor HASL quality on PWBs can affect PCBAs. Several examples of poor HASL quality are illustrates with SEM/EDS data. Recommendations are made for mitigation of this recurring quality issue.
PWB Failure Analysis
COMMON FAILURE MODES IN PWBS
SEM Lab, Inc. supports printed wiring board failure analysis and construction analysis. This presentation documents some of the most common failure causes seen in this laboratory. These include Hi-Pot failures, lamination failures, inner layer separation, corrosion failures, PTH Cu-plating failures, and conductive anodic filament failures. These failures can be mitigated to a significant degree by utilizing construction analysis to verify PWB quality. Construction analysis allows assessment of conductor layer thickness, dielectric layer thickness, PTH copper thickness, layer-to-layer registration, standard via & micro-via quality, PTH fill quality, and drilled-hole quality to name a few critical feature attributes.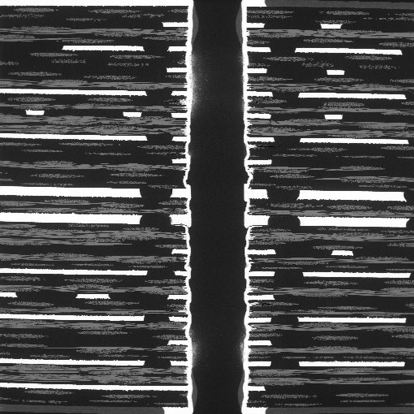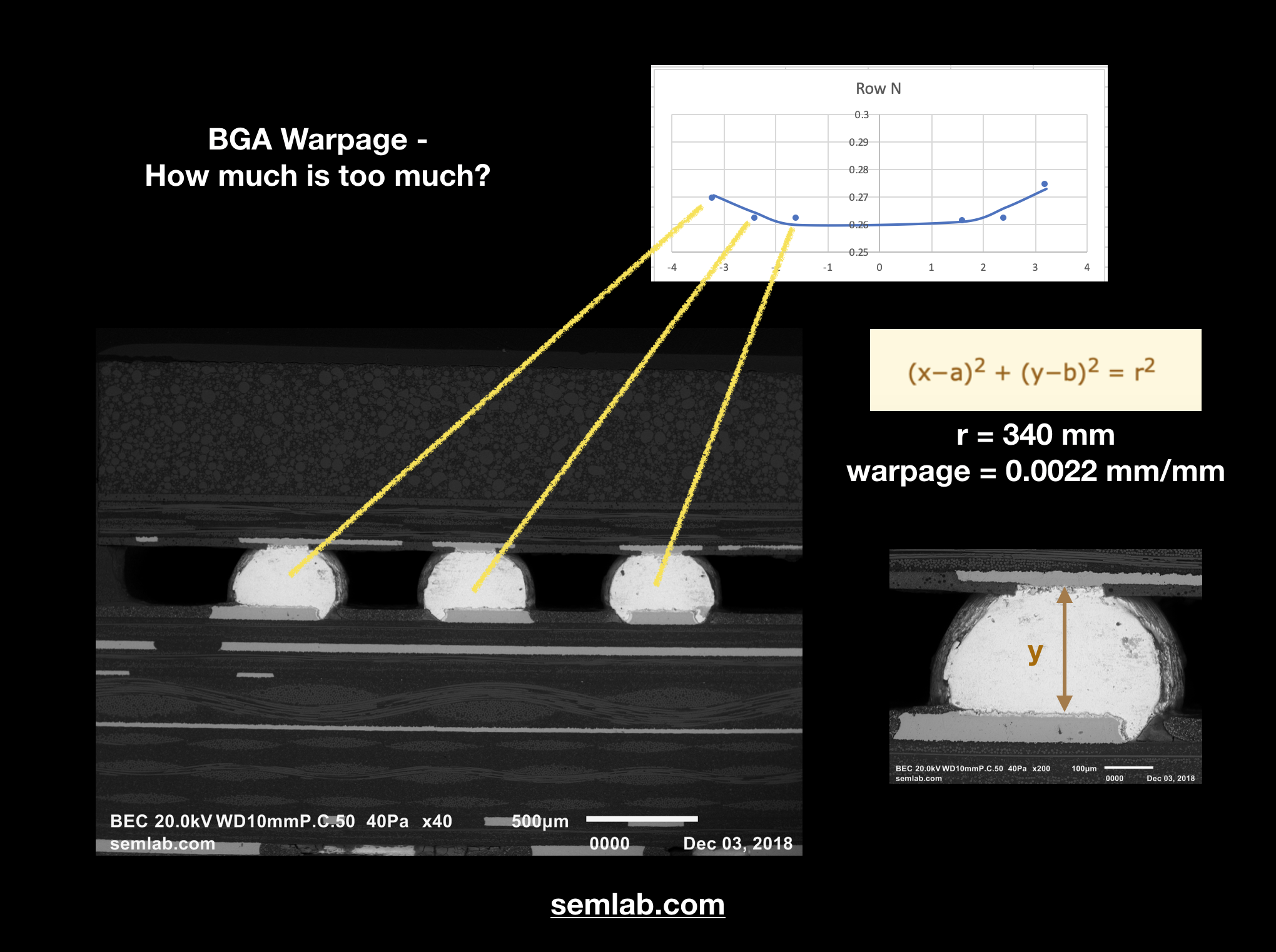 BGA Assembly Verification
AVOIDING FAILURE DURING PRODUCTION
SEM Lab, Inc. provides a comprehensive approach to BGA assembly validation using microsection and SEM analysis. The results can be used to optimize assembly processes early in the product development cycle and help to prevent failure during production.
This paper describes this process.