Failure Analysis of Printed Wiring Boards (PWBs)
SEM images of failures in printed wiring boards (PWBs) and defects in the PWB surface finish are shown below.
PWBs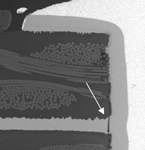 Inner layer separation.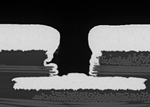 Suspect micro-via.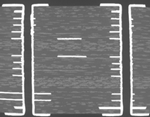 Registration problem.
CAF failure planar section.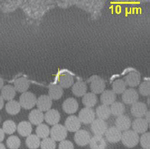 CAF failure Cu migration.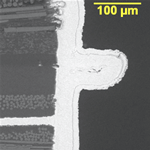 PTH copper nodule.
PWB Surface Finish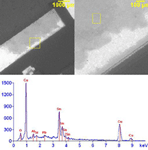 Poor HASL finish.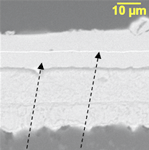 ENIG 250 uin Ni-8 uin Au.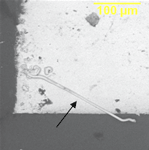 Sn whisker on flex circuit.