Medical Device Failure Analysis
SEM Lab, Inc. provides medical device manufacturing support. Some examples of analysis related to medical devices:
microsection of imaging catheter ultrasound array assembly
failure analysis of a fractured catheter
fracture surface analysis of nitinol wire stents
identification of capacitor dielectric material
identification of residues under BGA
failure analysis of programmable logic device
pressure sensor failure analysis
failure analysis during product development phase
Additional Examples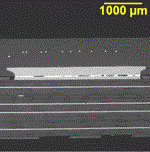 Evaluation of QFN heat sink soldering quality.
Identification of solder fill issue on thru-hole solder joints.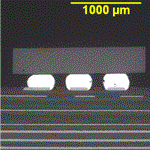 Evaluation of CSP solder joint quality.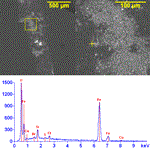 Corrosion on a contact shows chemical and fretting processes.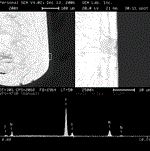 Fracture initiation at Ti-rich inclusion in Nitinol device.