Failure Analysis of Capacitors
Below are failures seen in 4 types of capacitors: Multilayer Chip Capacitors or MLCCs, Tantalum Capacitors, Aluminum Electrolytic Capacitors, and Film Capacitors. The failure mechanisms unique to each device are shown in the figures.
More detail on failures in Film Capacitors can be found here.


Multi-Layer Chip Capacitors (MLCCs)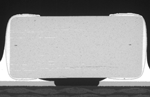 MLCC microsection.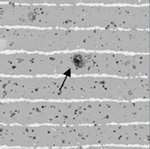 Dielectric void.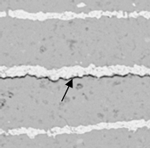 Knit line failure.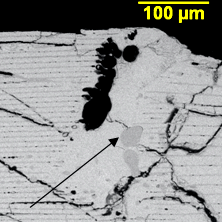 Fused Ni and BaTiO3.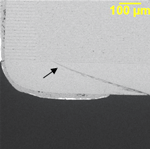 Flexure crack.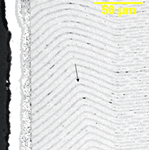 Distorted electrodes.
Tantalum Capacitors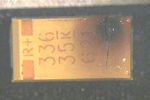 Failed Ta Capacitor.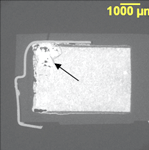 Breakdown site.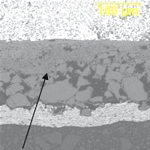 MnO2 deposit.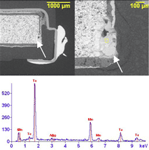 Alloyed Ta and Mn.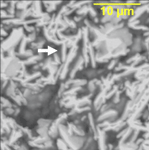 Ta205 thickness.
Aluminum Electrolytic Capacitors
Dissected capacitor.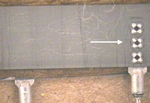 Foil and lead attachments.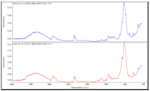 FTIR analysis of electrolyte.
Film Capacitors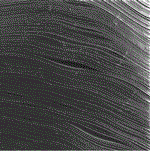 Secondary Electron SEM image of the end of a film capacitor roll.